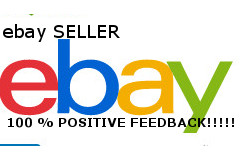 CRCreations.Com JewelryByCerutti.com

14 KT. GOLD OLYMPIC SPORTS MEDALS AND BRACELETS!

FOR archery,badminton,basketball,beach volleyball,boxing,canoe / kayak,cycling (track, road, mountain, BMX),diving,equestrian (dressage, jumping and eventing),fencing,field hockey,golf,gymnastics,handball,judo,modern pentathlon,rowing,rugby,sailing,shooting,soccer / football,swimming,synchronized swimming,table tennis,taekwondo,tennis,track and field,triathlon,volleyball (indoor),water polo,weightlifting,wrestling,golf (added for 2016),rugby union.
DESIGN YOUR OWN BRACELET AT JEWELRYBYCERUTTI.COM FROM ANY OF OUR 10,000 UNIQUE 14 Kt GOLD 100% Satisfaction GUARANTEED
OR 100% $ RETURNED! DESIGNS and GET FREE Shipping**! ALL BRACELETS AVAILABLE IN ANY LENGTHS 7", 7 1/2", 8", 8 1/2".
ALSO ANY NECKLACE IN ANY LENGTH. We will PRODUCE YOUR 14 KT GOLD DESIGNER CUSTOM BRACELET, NECKLACE OR EARRING from any item you see on any of our web sites: CRCreations.Com has EVERYTHING GOLD, CRCreation.Com has Gold Nautical 14 Kt Jewelry JewelryWoman.com has 14 Kt Gold Religious Jewelry, JewelryByCerutti.com has Gold 14 Kt Gold Bracelets, DesignsByJohninc.Com has 14 Kt Gold earrings of every kind and type, EquestrianJewelry.info has 14 Kt Gold Equestrian Jewelry and Western Jewelry, PetJewelryDesigns.com has 14 Kt Gold Pet and Animal Jewelry of every type and description.

MARY designed this custom bracelet and WE MADE IT FOR HER AT A fraction
of the retail price 6.5 grams of 14 Kt GOLD,
SHE CHOOSE ITEM 5185 on page Http://www.crcreations.com/docs/western.htm
ver. 11.2